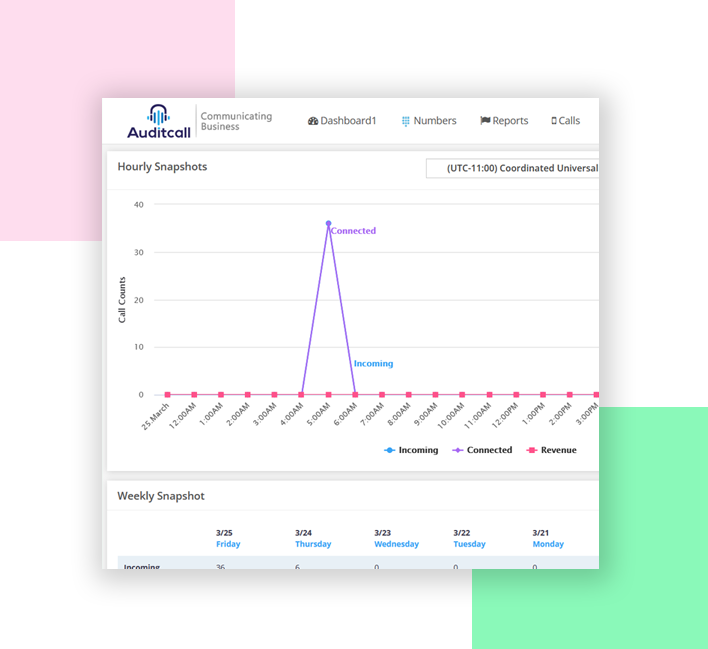 Ukraine Phone Numbers with Exceptional Call Quality
With a Ukraine number from Auditcall, you can expect clear and crisp call quality every time. Our connections are powered by state-of-the-art Cloud PBX telecommunications technology and a multi-carrier system that cycles through a range of carriers to select the highest quality connection for each call.
Your Ukraine phone number also comes with a range of advanced features, such as bespoke forwarding, IVR, voicemail to email, and call recording, to help make communications with your Ukrainian customer base seamless. Our Ukraine virtual numbers make business simple – it's why over 20,000 organizations trust us to connect them with their customers.
Ukraine Virtual Numbers with Simple Pricing
We understand the importance of staying in control of your business bottom line, and our Ukraine numbers allow you to do just that. You can choose a Ukraine phone number on a pay as you go or Starter package, or opt for Large or High Volume packages to easily manage multiple calls and communications across Ukraine.
Our Ukraine virtual numbers come with zero commitment. There is the option for a free trial, and you can cancel at any time. Try a Ukraine phone number with Auditcall today and see how we can help your business grow in Ukraine.