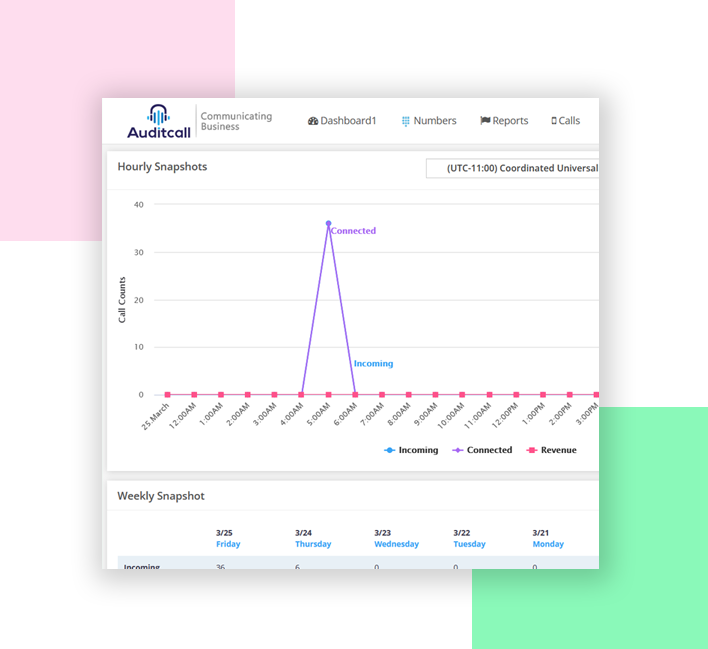 Expand Your Business Reach with Taiwan Phone Numbers
If you're looking to expand your business internationally, a phone number in Taiwan can help you do just that. With Auditcall, you can set up a Taiwan telephone number in the cloud, and have calls from that number forwarded to any existing phone line around the world. This gives full business flexibility, allowing you to answer calls from any location.
Call quality is vital for business phone lines which is why we use the latest telecommunications technology and Cloud-PBX to ensure crystal clear call quality to your Taiwan phone number. For each incoming call, we cycle through a range of carriers to select the best connection, every time.
Taiwan Telephone Numbers with Additional Features
As well as seamless call forwarding capabilities, your phone number in Taiwan comes with a range of additional benefits to help make business communications simple. We have IVR, auto attendant, time/day scheduling, real-time reporting, call recording, and more - it's all customizable, and accessible through your intuitive online control center.
We understand the importance of staying in control of your business bottom line, which is why we offer virtual phone numbers in Taiwan with flexible plans, starting at pay-as-you-go and progressing through to high-volume plans for those who expect a large number of calls. We also offer a no ties free trial, so you can see for yourself the benefits of a telephone number in Taiwan.