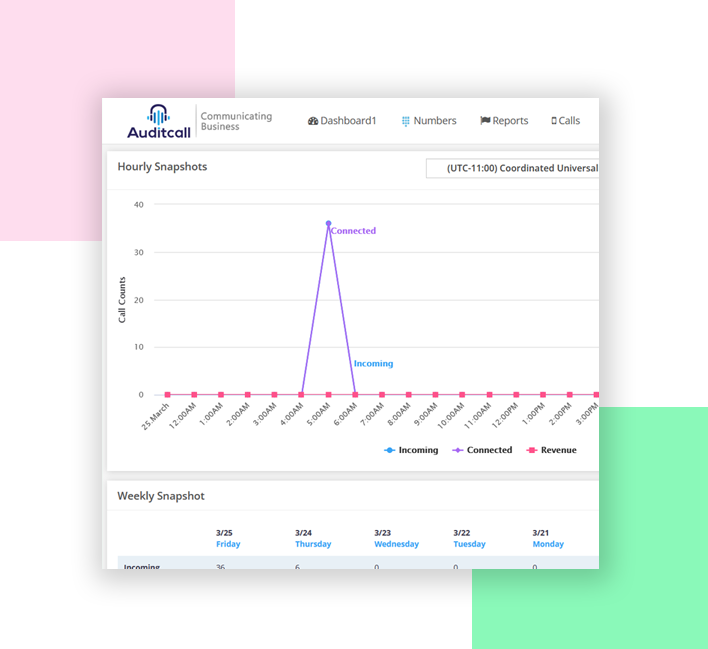 Expand Your Reach With a Singapore Phone Number in the Cloud
With a virtual Singapore phone number, tapping into your global customer base has never been easier. At Auditcall, our virtual numbers aren't tied to a specific phone line – instead, everything is seamlessly managed internally via the cloud. Not only does this mean no set-up fees or costly on-site equipment, but it allows you to receive calls in any location while accessing and changing your call settings at any time via your intuitive online dashboard.
We understand the quality of your calls is key. That's why we use state-of-the-art Cloud PBX telecommunications technology to cycle through a range of carriers for each incoming call, selecting the best connection for you and your customers. Our service is built on reliability, and with Auditcall you can enjoy clear and crisp call quality every time. Join over 20,000 businesses using us to connect with their customers around the world.

A Large Range of Virtual Phone Numbers in Singapore
At Auditcall, we offer an expansive inventory of virtual numbers to choose from depending on your business needs. If you're looking for a sense of corporate prestige, choose a national or toll free Singapore phone number. For a familiar, local feel, a number with a recognizable area code will help you target a customer base in a more specific location.
We offer a variety of rates, from Starter through to High Volume, so whether you're just starting out with your first Singapore virtual phone number or you're handling a large volume of calls, we can help you seamlessly manage customer communications. With no long-term commitments or contracts, you can enjoy full flexibility and remain in control of your bottom line. If you're not satisfied with our product, you can cancel at any time without incurring any additional costs. All you need is a three-minute activation and you're ready to go.