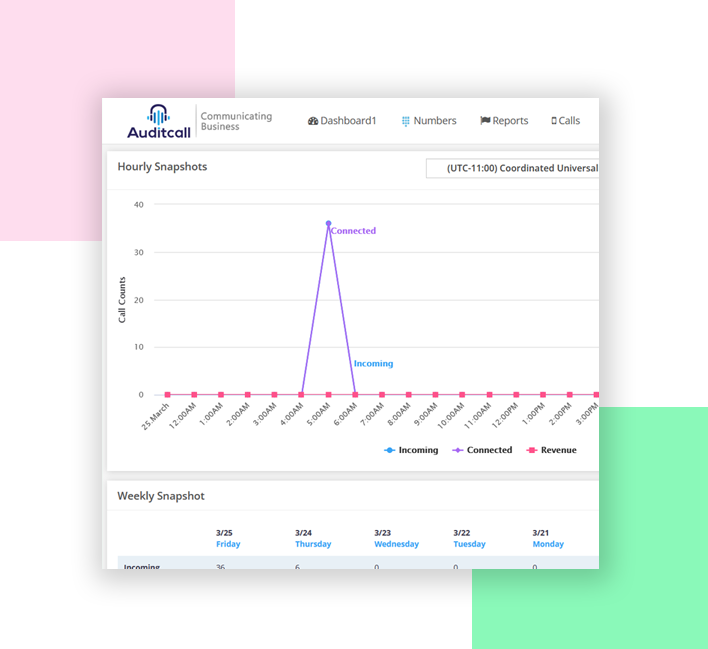 Expand Into Latin America With a Peru Phone Number
Looking to build your profile in Peru, but not ready to open an office on the ground? How about creating a virtual office with a Auditcall Peru phone number, bringing Peru to you, wherever you're located.
Your number has a local Peru area code and comes with a host of great features at no extra cost, including smart-call forwarding, enabling you to route calls from your Peru phone number to your office, home phone, mobile, or PBX. You can also arrange for voicemails and faxes to convert to email.
You can add and delete numbers as you choose, as you're not locked into any long-term arrangements. Just choose a number from our online inventory and have it activated in 60 seconds!
A Peru Number is a Cost-Effective Gateway to Local Customers
Auditcall offers local numbers in Peru, providing a convenient and cost-effective way for your customers to call you, anywhere, any time. They'll be able to call from anywhere within Peru by landline, including payphones, and some mobile carriers.

You can also set up a local Peru phone number in Lima. Your customers will appreciate the convenience of using a number familiar to them and not having to worry about international dialing codes, just to reach you.