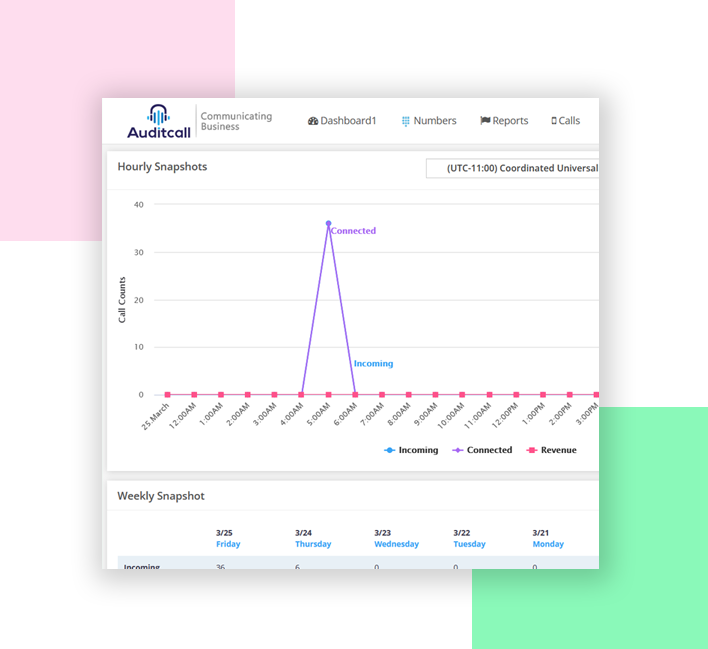 Extend Your International Reach With Panama Phone Numbers
The Panama Canal has been helping businesses to extend their reach for a century now, and using a virtual phone number to expand your business into international waters can be just as helpful. When you use Panama phone numbers from Auditcall, you'll be able to introduce your company to an entirely new market while you gather important and valuable market testing data. Expansion doesn't have to be either costly or time consuming when you use a Panama virtual number to easily reach callers in Central America. If you're trying to generate more calls and more sales, it might be time to consider what a virtual number can do for your company.

Give Your Callers a Better Experience With Panama Phone Numbers
Not only will Panama phone numbers help you to expand your business in a new international market, but you'll also have access to a variety of tools and features that will improve your overall communication experience. When you have the control to decide how and when calls from Panama will be received, you'll be able to craft a caller experience that is both responsive and reliable. Give potential customers a reason to call back with an experience they can rely upon thanks to our advanced call forwarding features. No matter where you want to forward your calls, you'll be able to connect with customers from around the world. With the ability to connect to traditional landline phone, VoIP technology and even mobile devices, you'll be able to decide how you want to take your business calls and provide a world class experience to all of your callers.