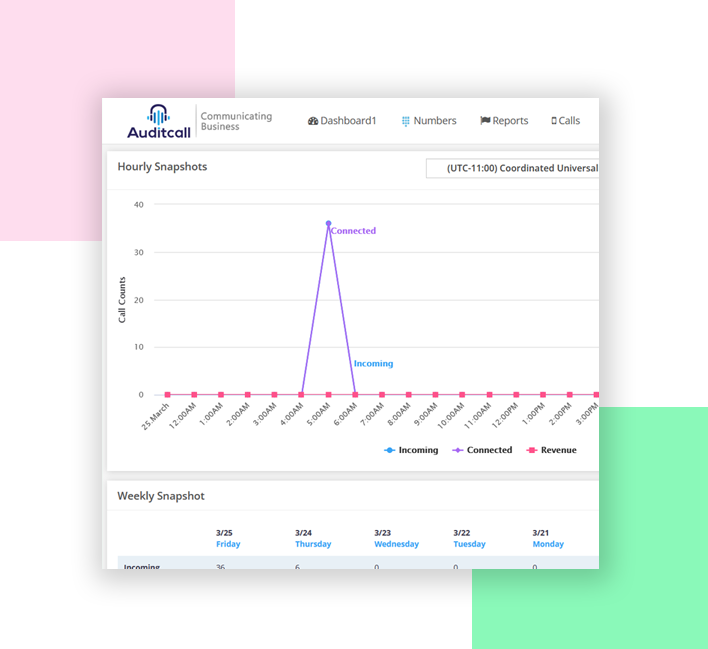 Get a New Zealand Virtual Phone Number in the Cloud
With our virtual phone number services, everything is handled with an intuitive cloud-based management system. Not only does this mean no costly setup equipment taking time and money from your business, but it also allows easy business communications management and phone system flexibility from anywhere in the world. You can view and adapt the settings for your New Zealand phone number at any time, and add as many extensions as you wish, making upscaling easy.
We understand the importance of high-quality connections to your customers. Using Hosted PBX and state of the art communications technology, our multi-carrier system selects the best connection for you, so calls are clear and crisp every time. With a New Zealand virtual number in the cloud, everything is handled online via internet or PSTN, allowing you to record calls, receive voicemails via email, and track real-time information about your incoming

New Zealand Phone Numbers With Flexible Features To Suit Your Business Needs
A New Zealand virtual number with Auditcall allows you to stay in control of your business, wherever in the world you're located. Your New Zealand phone number is packed with a range of plans that seamlessly connect you to your customer base, while feeding back vital information for your business. Your intuitive online dashboard offers real time reporting of every call made through your New Zealand virtual number, allowing you to track call habits and manage sales.
Calls on your New Zealand phone number can also be recorded, stored online and replayed whenever needed – ideal for quality and training purposes. IVR features also help your business calls run smoothly, with an efficient call forwarding system that will direct customers calling your New Zealand phone number to the correct department at the touch of a button, saving you internal admin time and money.