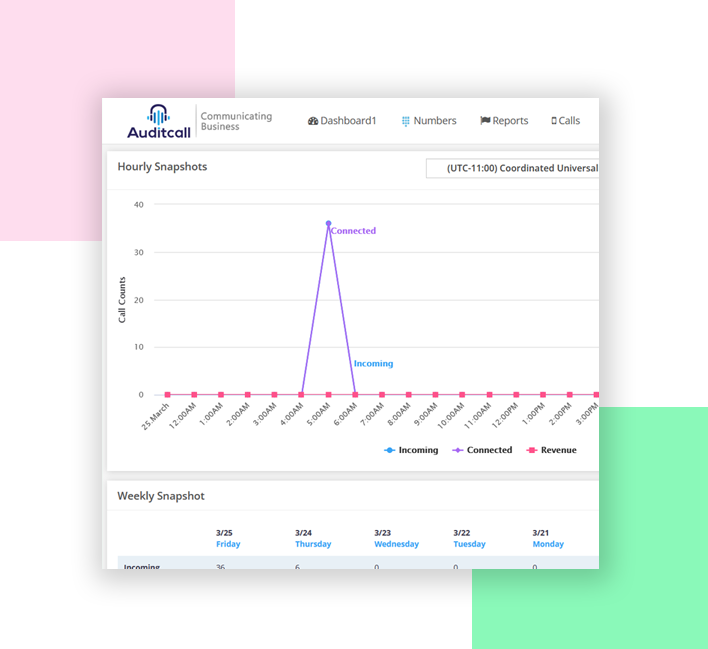 Cloud-based Mexican Phone Numbers
A virtual phone number in Mexico from Auditcall comes packed with advanced features. Not only do you have the freedom to reroute calls to your Mexico number to any existing phone line in the world, but you can expect exceptional call quality, too. Using state-of-the-art Cloud PBX telecommunications technology, our multi-carrier system cycles through a range of connections for each call, to select the best-quality option every time.
With a range of additional features including time-of-day-routing, bespoke rerouting chains, call to email and real time reporting, you can stay in full control of your phone number in Mexico.

Phone Numbers in Mexico With Simple Pricing Plans
We understand the importance of staying in control of your business bottom line, so we offer a clear, simple pricing structure for our phone numbers in Mexico and around the world. You're not tied into any long term contracts or commitments and can adapt your package to your business needs.
If you're just starting on with your expansion into Mexico, opt for a pay-as-you-go or starter package. Then, if you find call volume increasing, you can select a high-volume package for your virtual Mexico VoIP number, and benefit from more minutes at a better rate for you.