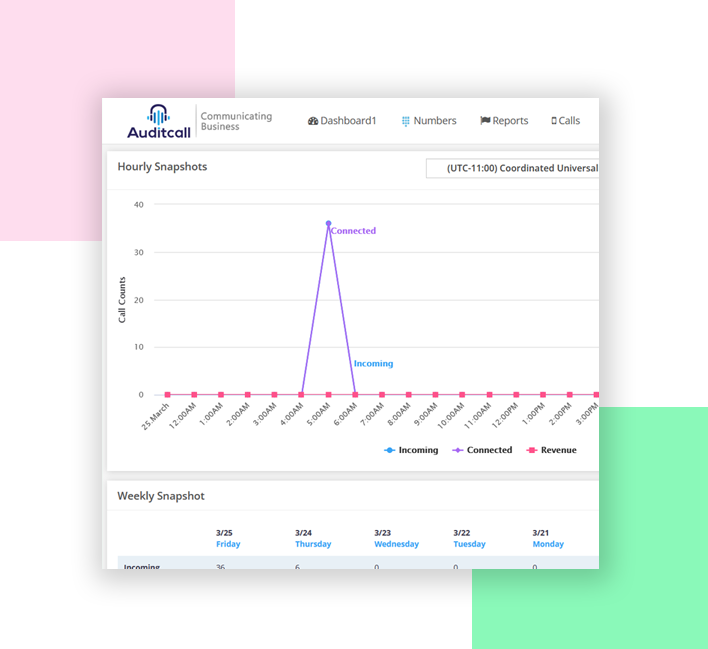 Establish Your Business in the Middle East with a Jordan Phone Number
Reaching your Jordanian customers has never been easier than with a virtual Jordan phone number from Auditcall. Our cloud-based system makes getting set up easy. Decide if you want a local or national number. After a quick sign-up performed virtually by a member of our team, you can begin accepting calls to your Jordan phone number, typically in as little as three minutes.
Making adjustments to your lines is easy, too. Simply visit the online dashboard if you want to add, remove, or edit an existing line. Our dedicated support team is also available to lend assistance 24 hours a day, seven days a week, should you need it. Get started with a virtual Jordan phone number today.
Jordan Phone Numbers with Advanced Features
Our virtual Jordan phone numbers aren't just easy to set up. They all come with advanced features, such as scheduled forwarding, real-time reporting, and call recording to help you optimize your customer service experience.
With scheduled forwarding, you can transfer calls to different lines depending on the time of day. For instance, you can send calls to a business line during working hours and a voicemailbox during non-working hours. Real-time reporting provides you with detailed information regarding your customers' calling habits, helping you to better meet your customers' needs. Finally, call recording allows you to playback calls later, whether for reference or training reasons.