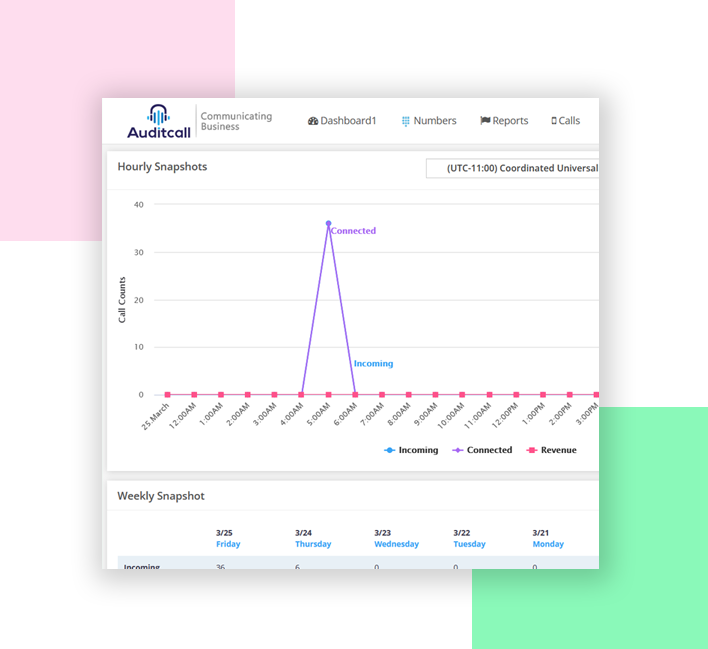 Reach Japanese Customers with a Toll Free Number
Looking to improve communication in Japan, but no need for an office on the ground? An Auditcall Japan phone number provides this without the costs usually associated with expanding into a new market.
The key is a virtual number from Auditcall, improves access and relations with customers in a new territory without relocation. Your Japan phone number comes with a host of great features, including smart-call forwarding, enabling you to route calls from Japan to your office, home phone, mobile, PBX or call center. You can also convert voicemails and faxes to email.
You can add and delete numbers as you choose, allowing you to take phone calls from Japan no matter whether you're in or out of the office. You're not locked into any long-term arrangements, and you don't need any new equipment or expertise to benefit from a Japan virtual phone number.
Give Customers Access Wherever You Are
With Auditcall, opt for a Japan phone number that's accessible from both landlines and mobile phones. Simply choose the type of number that suits your needs and those of your customers in Japan.
That might mean a nationwide toll free 0120 or 0800 number, or a local number that focuses in on a particular city. Are most of your customers based in Kobe, Osaka or the capital Tokyo? Or do they appreciate a business that has a local presence? If so, our extensive inventory of Japan phone numbers can find the perfect number to build trust with your customers in Japan.
With a toll free number, your Japanese customers can reach you from a fixed line or mobile phone at no cost to them. It's a great selling point for new and existing customers. With local ring-back tones, your customers will feel as if you are in the same city!