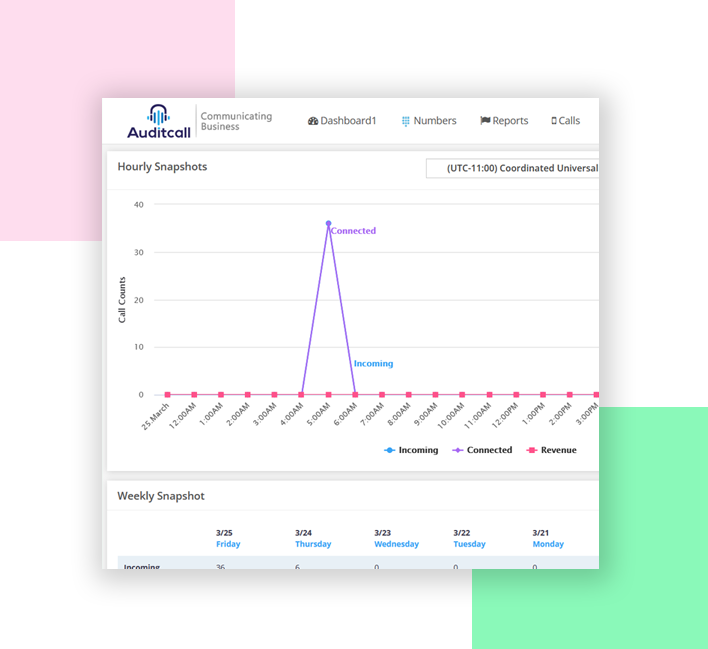 Jamaica Phone Numbers with Incredible Call Quality
If you're expanding your business with a Jamaican phone number, exceptional call quality and the ability to seamlessly communicate with your customers is a must. With our cloud-based virtual phone system you can get a Jamaican phone number with free PBX, guaranteeing clear, crisp call quality every time.

For each inbound call to your Jamaica number, our state-of-the-art system cycles through a range of carriers to select the best quality connection, so no matter where in the world you're based, you can communicate with your customers in Jamaica as though you're sitting in the same room.

Get a Jamaica Number with No Hidden Fees
At Auditcall, we understand how important it is for a business to stay in control on their bottom line. That's why, for all our virtual and toll free numbers, you can browse simple, flexible rates that work around you. As your new number in Jamaica is based in the cloud, you don't have any costly set-up fees or need complicated hardware – just select your number, and you'll be ready to receive calls before you know it!
If you're just starting out in Jamaica, you can choose a low volume or pay-as-you-go minutes package. Or, if you're expecting a large volume of calls, our high volume and bespoke packages offer you more minutes at a better rate for you.