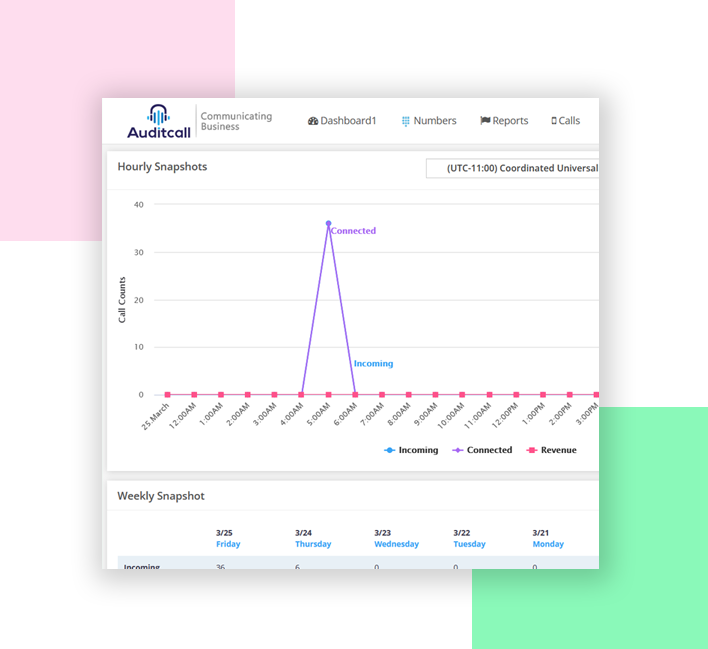 Ireland Phone Numbers with Advanced Features
A virtual phone number in Ireland from Auditcall comes packed with a range of advanced features to help make communicating with your overseas customer base easy. We offer bespoke call forwarding that allows you to set up a chain of reroutes. This means, if a call can't reach you on your first number, it can be forwarded elsewhere.
Our toll free numbers in Ireland utilize the very latest telecommunications technology, to guarantee crisp call quality every time. For each inbound call to your Ireland phone number, we cycle through a range of carriers to select the clearest connection for you.
Choose an Irish Phone Number with Quick, Easy Activation
We believe simplicity is key and getting an Irish phone number has never been easier than with Auditcall. You can get an Irish phone number with a range of transparent pricing plans, from starter or pay as you go packages through to high volume packages.
Our pricing system is clear, with no hidden charges, no contracts, and no setup costs. Plus, if you're not completely satisfied with your Ireland phone number, you can cancel any time with no cancellation fees.