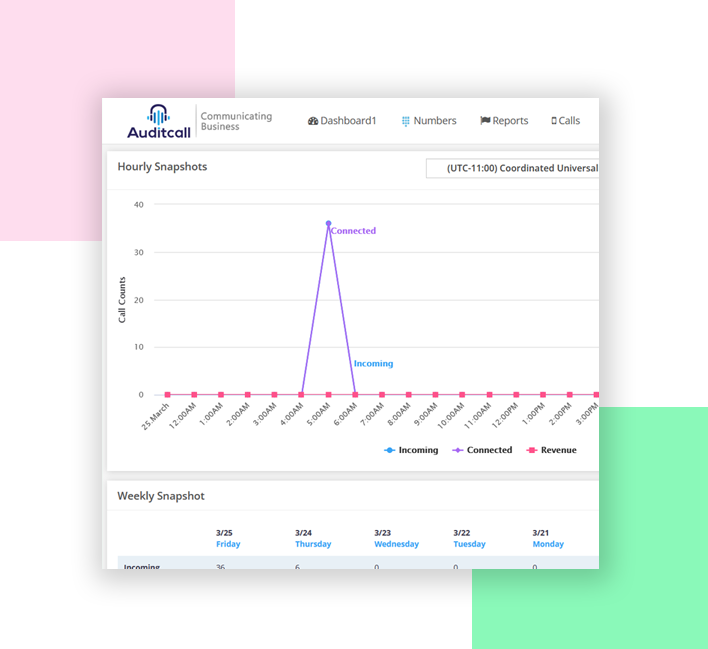 Hong Kong Phone Numbers with Exceptional Quality
In any business, keeping an open line of communication with your customer is key. With a Hong Kong phone number from Auditcall, you can do just that. As they're based in the cloud, our Hong Kong numbers allow you to stay connected no matter where in the world you're located.
Choose a toll free VOIP Hong Kong phone number and enjoy crisp, clear call quality every time. Our Hong Kong virtual numbers utilize the most sophisticated Cloud PBX telecommunication technology, cycling through a range of carriers for each call so you and your customers can speak as though you're standing in the same room.

Choose a Hong Kong Number with Transparent Pricing
Our plan options for call forwarding in Hong Kong are simple and transparent, with the option to change or cancel at any time. If this is your first Hong Kong phone number, you may prefer to try pay as you go or a starter package, so you're only paying for the Hong Kong minutes you need. Expecting a large volume of calls to your Hong Kong telephone number? Choose a high volume package, for more call minutes at a better rate for you.
We have no set-up fees and getting started is easy. To see how a Hong Kong contact number can benefit you and your business, just select a free trial today.