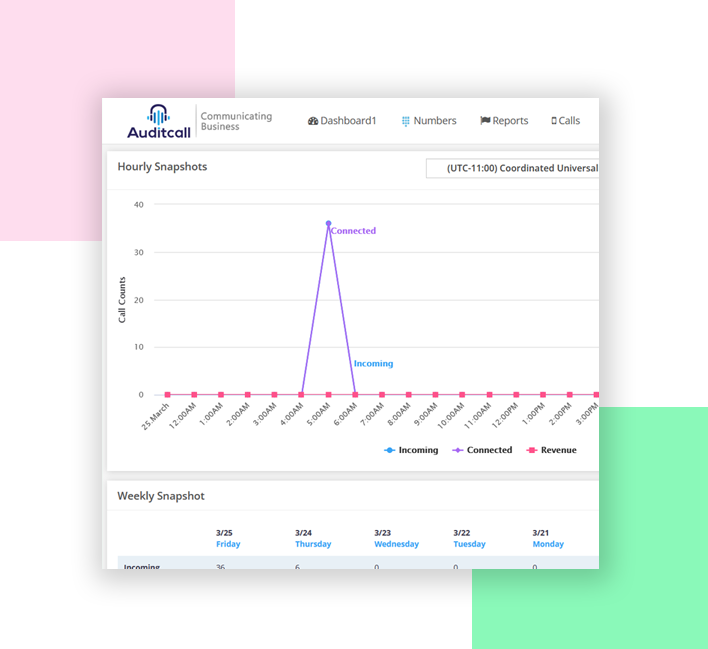 Ghana Phone Numbers in the Cloud
For businesses both large and small, there are a range of benefits to opting for a Ghana phone number. At Auditcall, our adaptable features bring a variety of call management capabilities, meaning you can adjust your service options to suit your Ghana business needs.
IVR settings allow custom greeting and intuitive menus for connecting callers to the correct department, while time/day scheduling makes it easy to work around hours that suit you best. If main business hours are 9-5, calls to your Ghana phone number coming in at this time can be re-routed directly to your main office. Outside of peak hours, calls can be directed to voicemail or forwarded on to a mobile or home phone meaning you never miss an important call again.

Virtual Ghana Phone Numbers with Flexible Plans
We offer the largest inventory of virtual local and toll free numbers in the world. Whichever type of number you're looking to add to your business, you can be sure to find it here. In Ghana, you can choose toll free or mobile numbers, allowing you to connect to your customer base with ease.
Starter Packages are perfect for those just setting out with a Ghana phone number, while our Large or High Volume Packages will allow larger businesses to seamlessly manage an extensive number of calls. We have no setup fees, and you can start using your new Ghana phone number almost instantly.