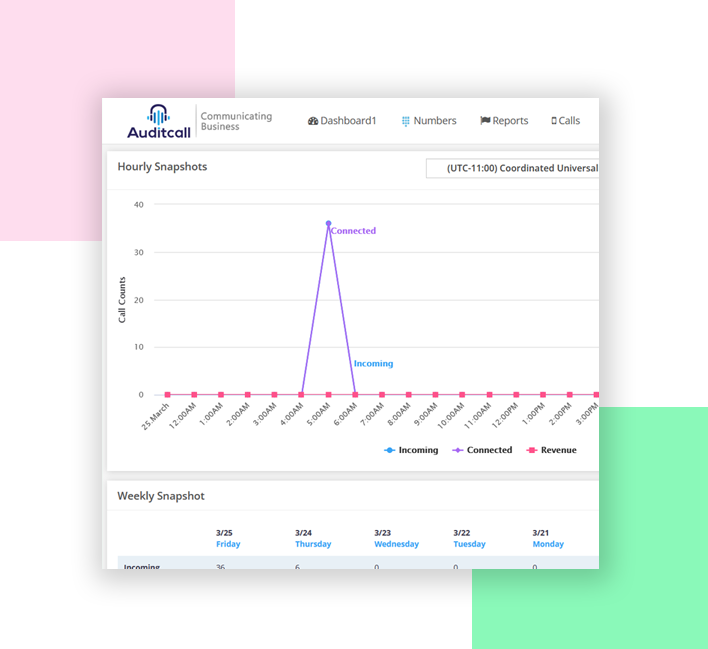 Connect with your Colombian Clients with a Colombia Virtual Number
If you have Colombia clients trying to reach your business, but you don't want to deal with establishing a physical in-country location, then a Colombia virtual number from Auditcall will do just the trick. With a Colombia virtual number, your Colombia virtual number, your customers can reach you locally no matter where in the world you are located.
Calls to your Colombia Virtual Number can be forwarded anywhere in the world. Therefore, if you have a call center in Asia, you can forward calls to your Colombia virtual number right to it. With scheduled forwarding, you can send calls to different lines depending on the time of day. Therefore, you could send calls to a business line during working hours and a voicemailbox during off-hours. The choice is yours!
Colombia Phone Numbers with Flexible Payment Plans
No matter how big or small your business is, we offer a range of payment plans to meet the needs of all companies. For smaller companies who don't know how many minutes they'll need each month, a no-obligation, pay-as-you-go plan allows you to add minutes as needed. For larger companies expecting large call volumes, prepaid monthly plans work best. It all depends on what you need.
If you need help determining which plan is best for your business, a member of our support team will be happy to help you make the correct choice for you. None of our plans come with setup fees, and you can begin fielding calls to your Colombia phone number in as little as three minutes!