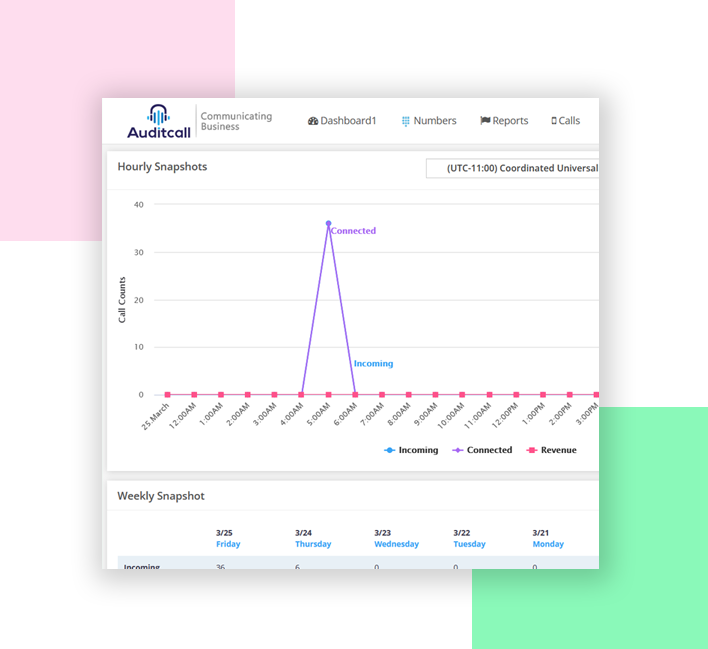 Make Life Easy for Your Cayman Island Clients with a Cayman Island Phone Number
If you do business in the Cayman Islands, you need to provide your customers with the ability to reach you on a local level. That's why Auditcall makes it easy, providing you with virtual Cayman Island phone numbers that you can forward anywhere in the world, including call centers, business lines, and mobile phones.
Our Cayman Island phone numbers are cloud-based. Therefore, you don't need to worry about any complicated setup or installation. We handle almost everything from our end, getting you ready to receive calls on your virtual Cayman Island phone number in just a few short minutes.
Virtual Cayman Phone Numbers with Advanced Features
Every virtual Cayman phone number from Auditcall comes with advanced features to ensure you provide the best customer service experience possible. Some of the advanced features offered include scheduled forwarding, real-time reporting, and call recording.
Scheduled forwarding allows you to forward calls to your Cayman phone number to various lines, depending on the time of day. For example, you could send calls to your office during the morning and your mobile in the afternoon. With call recording, you can playback old calls whether it be for reference or training purposes. Real-time reporting provides you with data that you can leverage to create an optimized customer service experience.