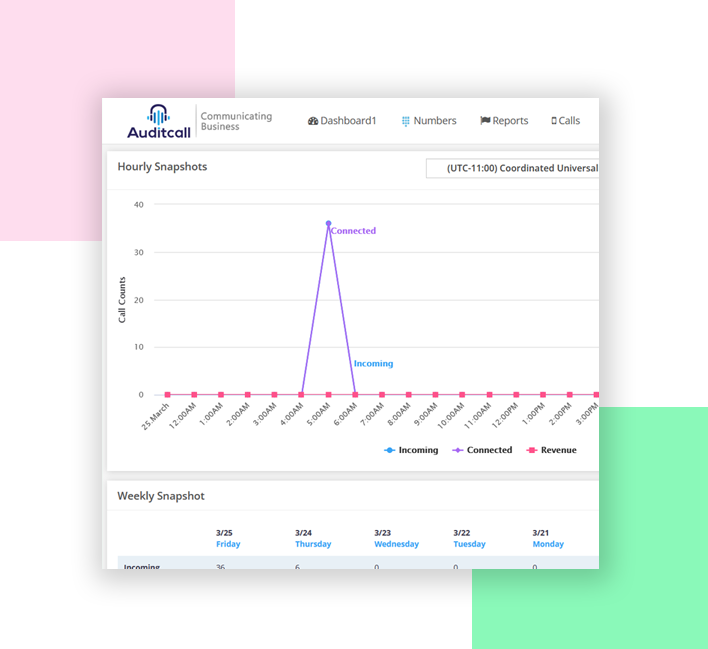 Virtual El Salvador Phone Numbers without Physical Offices
Do you want to provide your El Salvador customers with local contact solutions, but don't want to deal with the costs of opening a brick-and-mortar in-country location? With a virtual El Salvador phone number from Auditcall, you can do just that. Our system is cloud-based which means there's no complicated setup, and you can begin receiving calls to your El Salvador phone numbers in as few as three minutes.
Since our El Salvador phone numbers are online, adding, editing, or removing a line is simple. You can adjust your service right from the online dashboard at your convenience. If you need assistance, our dedicated support team is available to assist you 24 hours a day, 7 days a week.
Get an El Salvador Phone Number with Flexible Payment Plans
It doesn't matter how big or small your business is; with our range of flexible payment options, we have a plan to suit the needs of all businesses. If you run a smaller business and don't know how many minutes you'll require each month, a no-obligation, pay-as-you-go plan is perfect for you. Alternatively, if you expect to use a lot of minutes every month, a prepaid monthly plan will work best.
If you need help selecting the right plan for your business, a member of our support team is happy to help. Once you've decided, they can get you set up in minutes so that your El Salvador customers can begin calling your El Salvador phone number. Get started today!